New cooker
There is a limit to how much salad one can put up with. I was doing rather well, but on saturday I decided to raid my somewhat sparse savings and buy a new cooker. The old one was a complete and utter hazard and unusable by all accounts!
Out with the old:
and in with the new: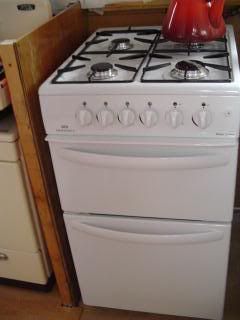 All I need to do now is get the connections checked by a professional and I am well away!!!