What the boat looked like inside
I don't have an enormous amount of picture of what Bones used to look like but here are what I do have:
This image is taken from the door through the 'saloon' to the 'galley'. There used to be a water tank in the 'saloon' which I removed.
The water tank was moved into this space under the front deck: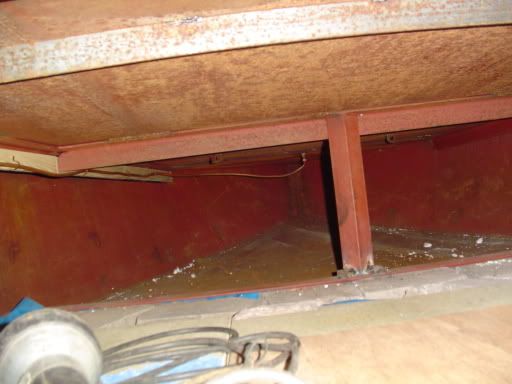 The water tank was inserted forward of the metal support bar, so there is plenty of storage left underneath the decks.
Beyond the galley was a bunk room, 2 on each side. The following photo was taken from the bunk rooms looking forward towards the galley and beyond.