More Pictures: Paint and Bathroom
Here is a picture of one side of the boat in undercoat. It wasn't a painting day today so I have got no further with it. The picture was taken from a distance as it looks better viewed that way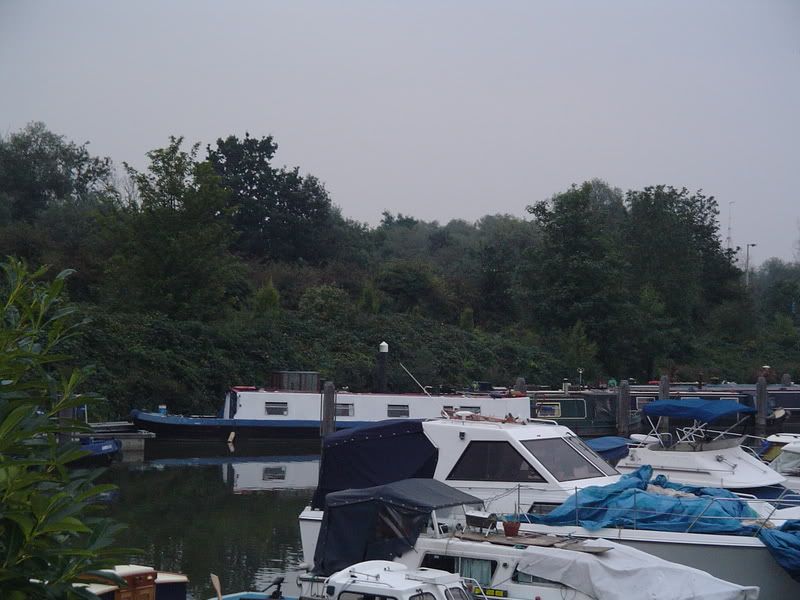 I have started work on my winter project - despite the fact it isn't winter. Here is a picture of the work in progress:
The penthouse ensuite bathroom!
I tried to remove the totally impractical hip bath that was there before, but it wouldn't fit through the door, so I have cut it down, and will cut it down further to make the shower tray.